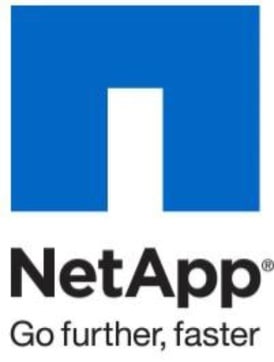 Bosch and NetApp have teamed to provide a specific, co-branded version of NetApp E-Series high performance storage solutions. This specific version, only available from Bosch Security Systems, takes the renowned NetApp E-Series storage platform to a new level.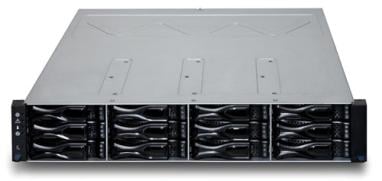 Why is a 'special' version of E-Series available only from Bosch? Bosch utilizes iSCSI technology differently from anyone else in the security industry. Rather than relying on many servers to control data flow to the storage arrays from many cameras, Bosch has implemented an iSCSI initiator in every IP camera they produce. This allows the Bosch IP camera to communicate directly to the iSCSI pool of storage, thus eliminating the need for many servers. One server, running a sub-application of Bosch VMS called Video Recording Manager (VRM) can coordinate the storage of up to 2000 cameras with pedabytes of storage with only one server. This is revolutionary and unique.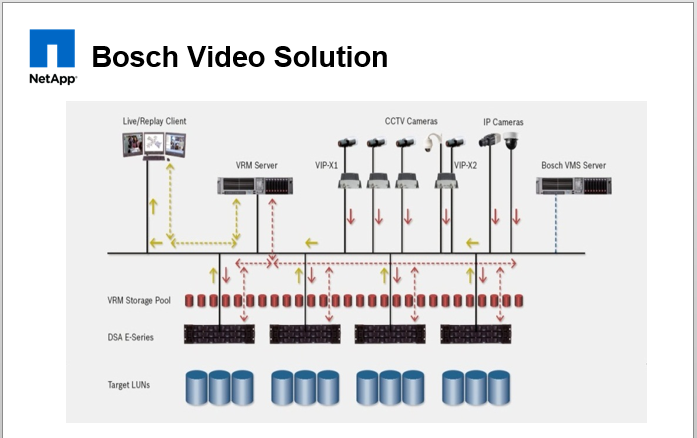 In a common iSCSI environment, many workstations, like your PC, communicate with a single server or maybe a small handful of servers to get information such as email, spreadsheets, and other business information. These servers make the connection to the storage where your data resides. So, while you may have several hundered people at your company accessing email from their PC's, only one email server is actually communicating with the storage system. In a Bosch IP video solution running VRM, each camera is acting like a separate server. The challenge is that without specialized iSCSI storage hardware, this would limit your solution to a dozen or so cameras. To maximize this technology, NetApp has created a specific E-Series solution that allows the connection of literally hundreds of cameras to a single E-Series controller. In order to satisfy the market that demands high availability and reliability, NetApp engineers partnered with Bosch engineers to create this unique, dynamic, and reliable solution for customers who demand top performance from their IP video system.
More from NetApp about E-Series for Bosch IP Video Solutions (BVMS/VRM):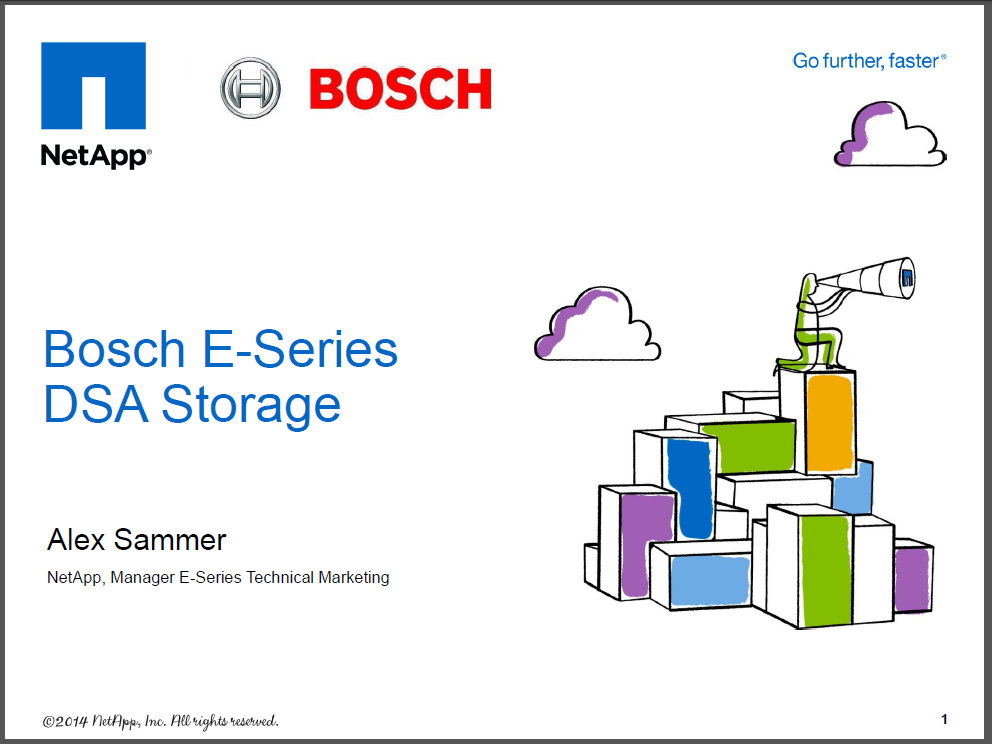 - hardware configuration options
- reliability of Bosch and NetApp working together
- hardware footprint
- power savings
- commons storage solution diagram
- MTBF statistics
- service options including 4-hour response
So, why did Bosch partner with NetApp for top-performance, high reliability IP video solutions around the globe? Here's why:
VIDEO: What about high-density, long-term storage?