What matters?


All Bosch IP cameras are equipped with Content Based Imaging Technology (CBIT) to ensure the highest quality of relevant IP images anytime, anywhere. Captured images are tailored to the content of the scene. Depending on movement, varying light intensity, and back and front light fluctuations, the camera settings are continuously and dynamically adjusted. This ensures intelligent tracking and perfect exposure of objects of interest while keeping bitrate at the lowest level.
Consequently your storage costs and network strain are reduced significantly without compromising video quality. With CBIT, our focus is on satisfying IP video surveillance applications with ever increasing needs for more detail. Depending on the camera model, CBIT offers 3 main features: intelligent Dynamic Noise Reduction (iDNR), intelligent Auto Exposure (iAE) and intelligent Tracking.

intelligent Auto Exposure (iAE)
Fluctuations in backlight and front light can ruin your images. To achieve the perfect picture in every situation, intelligent Auto Exposure (iAE) automatically adjusts the exposure of the camera.
It offers superb front light compensation and incredible backlight compensation by automatically adapting to changing light conditions.
With iAE, our focus is to provide you with perfect exposure every time

intelligent Tracking (iTracking)
In video surveillance, moving objects are usually the most significant objects of interest. Intelligent Tracking (iTracking) automatically tracks moving objects based on predefined alarm rules or a simple click.
By intelligently distinguishing between single and multiple ref-erence points, iTracking will provide uninterrupted tracking. Optimal capture of the object of interest is assured by dynamically adjusting the field of view.
With iTracking, our focus is never to lose track of objects of interest.

Starlight: The ultimate 24/7 camera
Wouldn't it be helpful if you could rely on clear and relevant images regardless of the lighting conditions?
With the DINION 720p, FlexiDome 720p, AutoDome 720p and 1080p, and now the DINION IP starlight 8000 MP camera, Bosch offers a new quality standard in round-the-clock video surveillance. Regardless of lighting conditions, time-of-day or object movement, the camera delivers relevant IP video 24/7. The DINION IP starlight 8000 MP delivers incredible 5 megapixel detail even in extreme low light situations.
It produces full color images in the dark beyond the point where other cameras have turned to monochrome images.
Where others show no image at all, it still delivers detailed monochrome images. With its impressive technical specifications, this is the ultimate 24/7 camera. With the DINION IP starlight 8000 MP, our focus is to make darkness totally visible.


Dynamic Transcoding
Limited bandwidth makes it impossible to stream HD video on mobile devices. Dynamic Transcoding delivers both smooth live video streaming and instant access to HD images when needed, regardless of available bandwidth.
As you cannot be everywhere all the time, you can now use your mobile device to access camera controls, live video streams and HD images anytime from anywhere.
Dynamic Transcoding also enables you to instantly retrieve the correct video data from hours of recorded material. With Dynamic Transcoding, our focus is to give you access to HD images anytime, anywhere.
Taking HD to the Extremes: MIC 7000 HD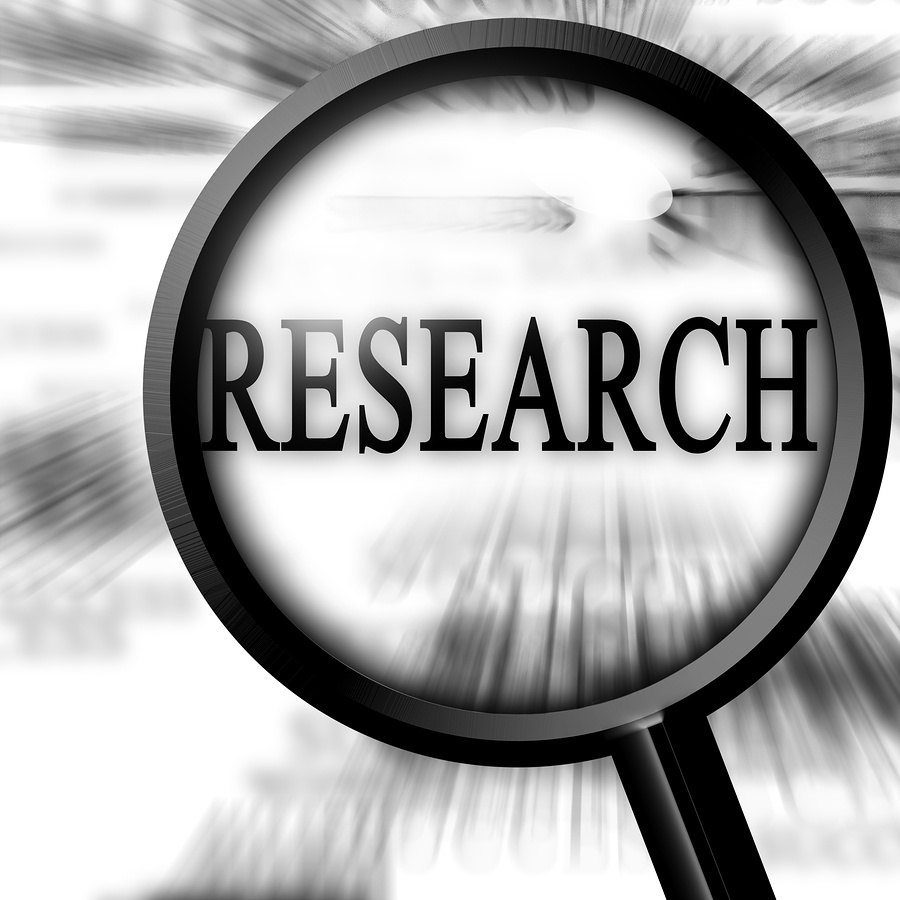 Research more about CBIT here: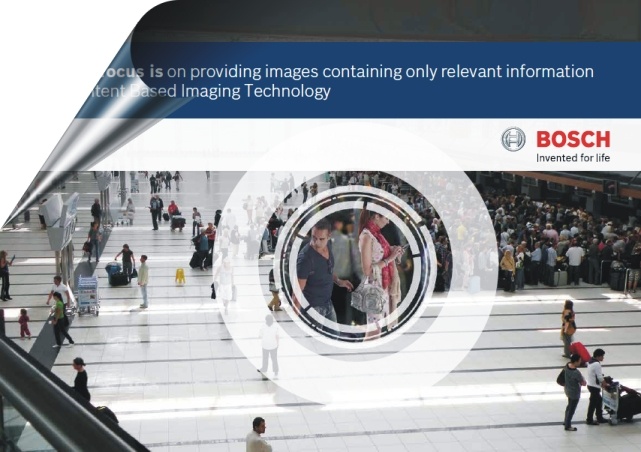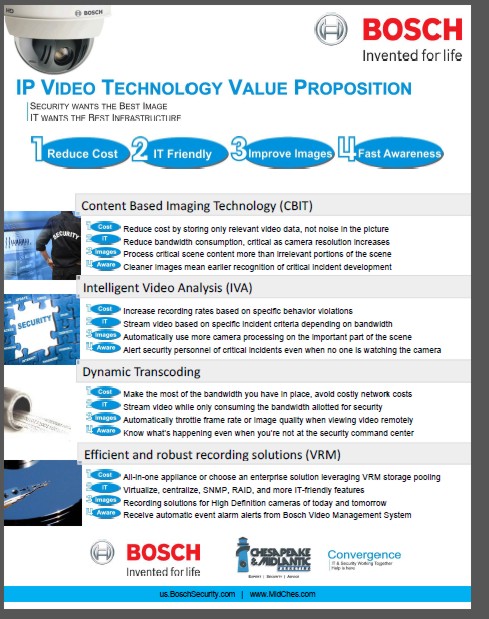 Five Critical Points that IT and Security Can't Live Without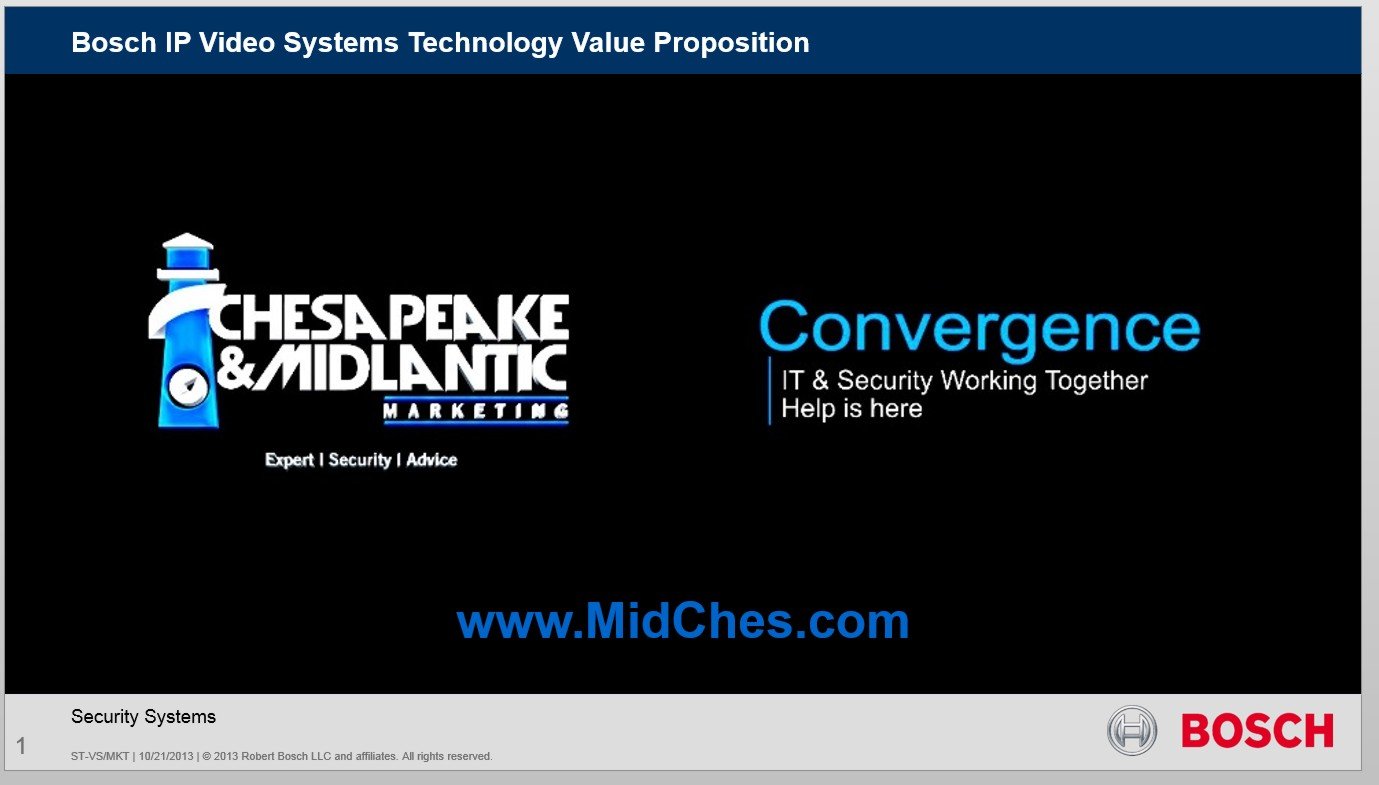 More Points in a brief PowerPoint
Share this with your colleagues.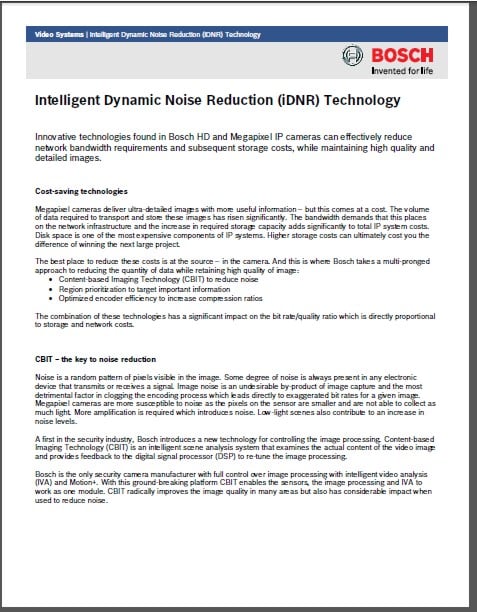 intelligent Dynamic Noise Reduction (iDNR) white paper
This is how we keep bandwidth well below normal bit rates and keep storage costs down.

Additional Related Topics: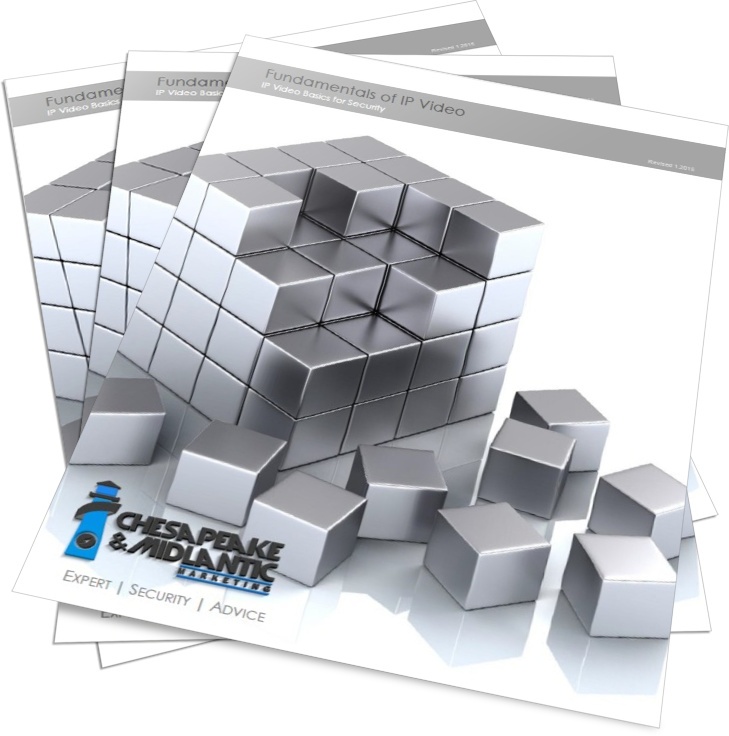 Fundamentals of IP Video for Security Professionals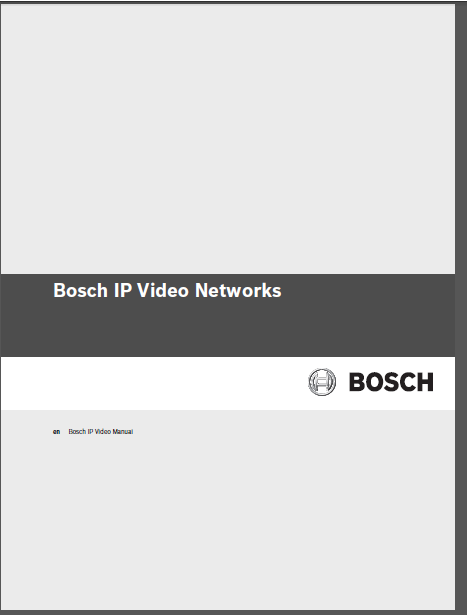 A review of how Bosch VMS will impact your network and what settings may be required. Learn more about options you have for centralized versus de-centralized storage. What makes a a Bosch VMS system unique and appealing to IT? Learn more here.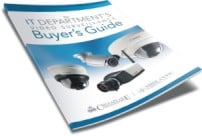 VMWare virtualization for Bosch VMS
Virtualization allows for Video Management System redundancy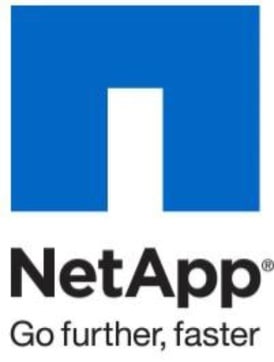 High-reliability, scalable NetApp storage engineering partnership with Bosch for IP video solutions (BVMS/VRM)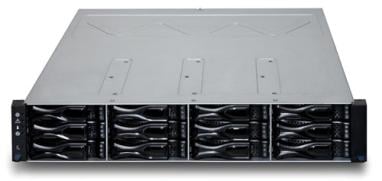 Learn more here about the special engineering development that allows NetApp E-Series to connect directly via iSCSI to 100's of Bosch IP cameras with integrated iSCSI initiators. This engineering achievement allows for long term storage as well as a large number of simultaneous camera connections to an individual controller card. These direct camera connections virtually eliminate the need for multiple servers in the system. The Bosch version of the NetApp E-Series provides for a low total cost of ownership from server hardware to decreased operating costs such as power and HVAC. It also allows for much faster system deployment over a multiple 'individual storage box' solution.
Not in the market for top-performance like NetApp E-Series? No worries. We have solutions for systems of every size, every degree of reliability, and every budget.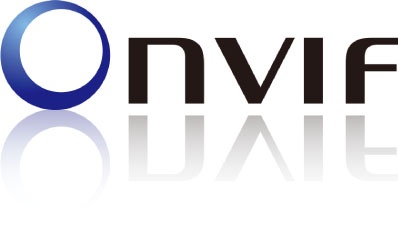 What exactly is the 'open platform' called ONVIF? ONVIF challenges, integration, and API/SDK Integration
VIDEO: Integration Partner Program Overview
VIDEO: Ease of use of a Video Management System